Posted: 04 Oct 2021
5 WAYS TO MAXIMISE RETURN ON INVESTMENT AT AN EXHIBITION
Reading Time
Investing in trade shows takes time, money and energy, however, if implemented correctly they can be an invaluable way of quickly reaching new customers and gaining brand exposure.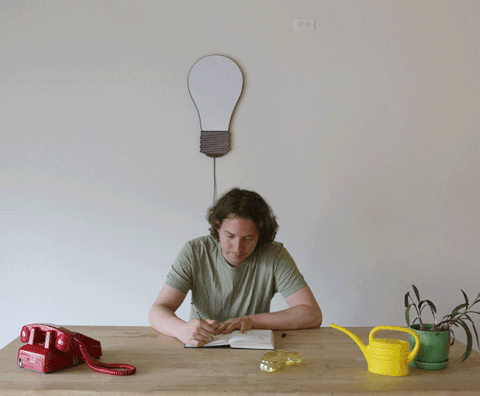 Planning and thinking about what you are trying to market and to whom, along with what you are trying to achieve by exhibiting, with clear measurables for success, all help to identify the kind of stand and collateral that will deliver maximum return on investment.
There's no one size fits all, but from 20 years experience in designing exhibition stands and related marketing collateral, we know there are several things you can do to differentiate yourselves from your competitors and pull in the crowds.
1) USE CLEAN & SIMPLE DESIGN WITH STRONG, CLEAR MESSAGES
Visitors have a lot of ground to cover and most don't stop to take a good look at what you have on offer, so something needs to catch their eye and hook them in. Consider the different access points to your stand and ensure they are equally captivating.
Planning a small stand? Think beyond putting up a roller banner. Rolls of self-adhesive wallpaper, or vinyl, are an inexpensive way to create an impact and can be printed with key marketing messages, freeing up valuable floor space. And think about printed photo-floors – a great way to set you apart.
Keep the stand uncluttered for a more professional look and feel, with an inexpensive pop up counter. They not only include handy hidden storage for brochures, business cards and personal valuables, but can have branded graphics applied to the front, providing your stand with a focal point.
Planning a large stand? Key messaging should be in a visitor's line of sight, and be concise and easy to digest. If using wall graphics, allow for display furniture that may occupy wall space and obscure messaging. Keep the floor space uncluttered to allow easy flow of many visitors around your stand. There's nothing more off putting, and guaranteed to turn visitors away, than feeling hemmed in and uncomfortable on your stand.
2) BE CLEVER WITH YOUR BUDGET
If you will only use the stand once, think about hiring rather than buying. Alternatively, create a stand which can be recycled and used within other areas of your business.
In the noise of a trade show, with hundreds and thousands of people, it's hard to look different. Think about a stand 'uniform' to help visitors clearly identify the sales team. It can be as simple as people wearing the same colour shirt and tie or scarf. Or, wear something that creates impact and a discussion point. An exhibitor giving out IrnBru and wearing tartan kilts at a recent exhibition had clearly given thought to making a lasting impression. It turned out they were a manufacturing company from Scotland.
Mascots (giant fancy dress costumes) work brilliantly; they can interact with visitors, hand out information, create a fun buzz, and draw people towards your stand. Mascots also present a perfect 'selfie' opportunity that will continue to promote your brand outside the exhibition.
3) MAKE IT EASY FOR VISITORS
We've all been in that awkward position where you're walking past a stand, want to find out more, but don't want to be stuck there for 15 minutes being sold to. Break the ice with visitors by inviting them onto the stand in a fun and original way. Have products on display that can be accessed and easy for potential customers to try out.
If you've scheduled activities to take place on your stand, make sure there's a timetable. Visitors may be interested in what you're going to be showing but you need to tell them what and when it is, so they can plan accordingly.
Plan for the fact that not everyone will want to stop and speak to you, especially if you are busy. Short videos on large screens should communicate key information buyers need in order to make a purchase. But don't just rely on a video – buyers will be visiting hundreds of stands a day. Position leaflets around the stand, which include contact information, to remind buyers of their visit after the event.
We can relieve the stress and hassle by designing every aspect of your exhibition stand and related collateral.
4) EVERYONE LOVES A FREEBIE
Gone are the days where the aim of a trade show was to walk away with as many bags of goodies as possible. With smaller budgets, businesses need to be smart with their marketing.
Be clever with your giveaways – find items that are relevant to your target market. Don't skimp – it's much better to spend your budget on quality over quantity. If printing bags, consider fewer bags which will last and be re-used, rather than ones that will be thrown away the next day. Think cleverly – with multiple exhibitors giving away bags, visitors will quickly need something to put them all in. Make yours that storage bag by choosing an extra-large option.
Think of items that will remind your potential customers of your brand long after the exhibition.
Prize draws and competitions are a great way of luring people into your stand and capturing data in return for a high ticket prize. Using an iPad to capture competition entries will save on lengthy admin after the exhibition as the captured data can be downloaded as a spreadsheet.
5) VENTURE BEYOND YOUR BORDERS
Your marketing activity shouldn't be confined to the stand. Get in touch with the stand organisers and find out how else you can raise your profile.
Look at how the show is being marketed by the organisers – make sure your profile is up to date on the stand website, see if you can be included in any email blasts, show guides or magazines.
Shout it out on social media – let customers know your stand number in advance, regularly post images and timetables of what's going on, and tell them how great it was afterwards.
Invite key customer contacts to an 'off the stand' meeting to facilitate a private and more involved discussion more likely to result in new business.
Sponsoring the show lanyards is a great way to increase your brand's visibility.
Data is key – don't forget to hire show scanners and scan badges for everyone who is near the stand – and keep in touch afterwards.
Keep in touch. Follow up with an email blast 'Thanks for visiting us' and then keep talking to those potential customers throughout the year, especially if you're going to be exhibiting again the following year. You'll already have a list of interested parties you'll be able to invite to the stand.
Become an authority. Look into participating in speaker talks. Giving away free nuggets of information, that will benefit your customer base, will stand you in good stead for winning future business.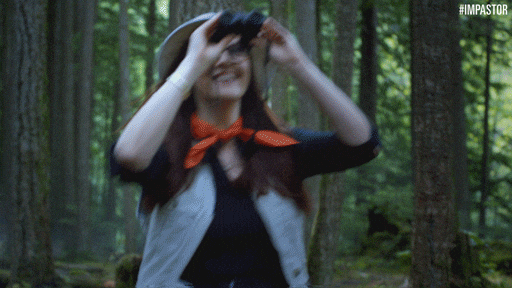 WE CAN HELP
Maximising Return On Investment for our clients is what we do best. If you have an exhibition coming up and can't see the wood from the trees, call us today.
We can relieve the stress and hassle by designing every aspect of your exhibition stand and related collateral.